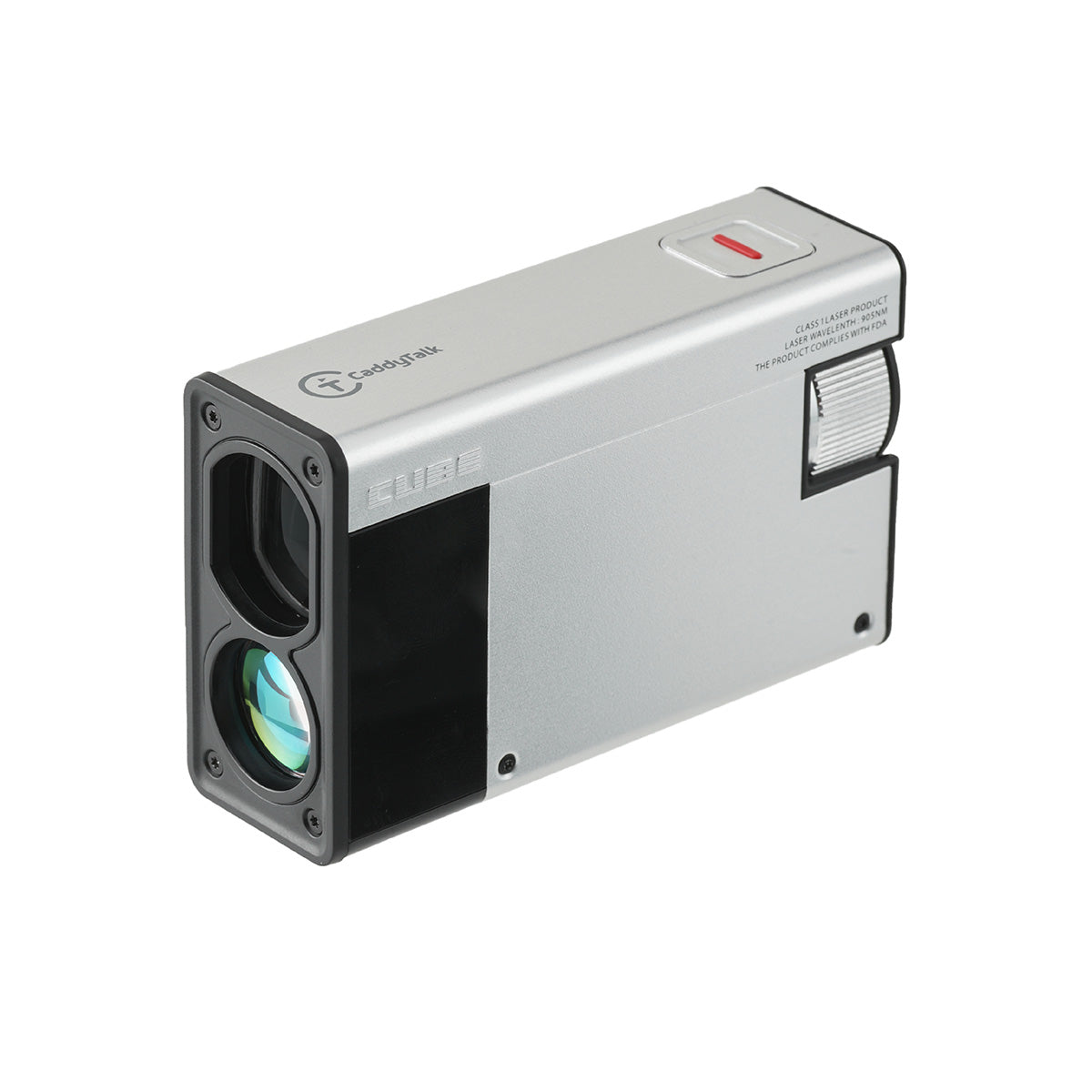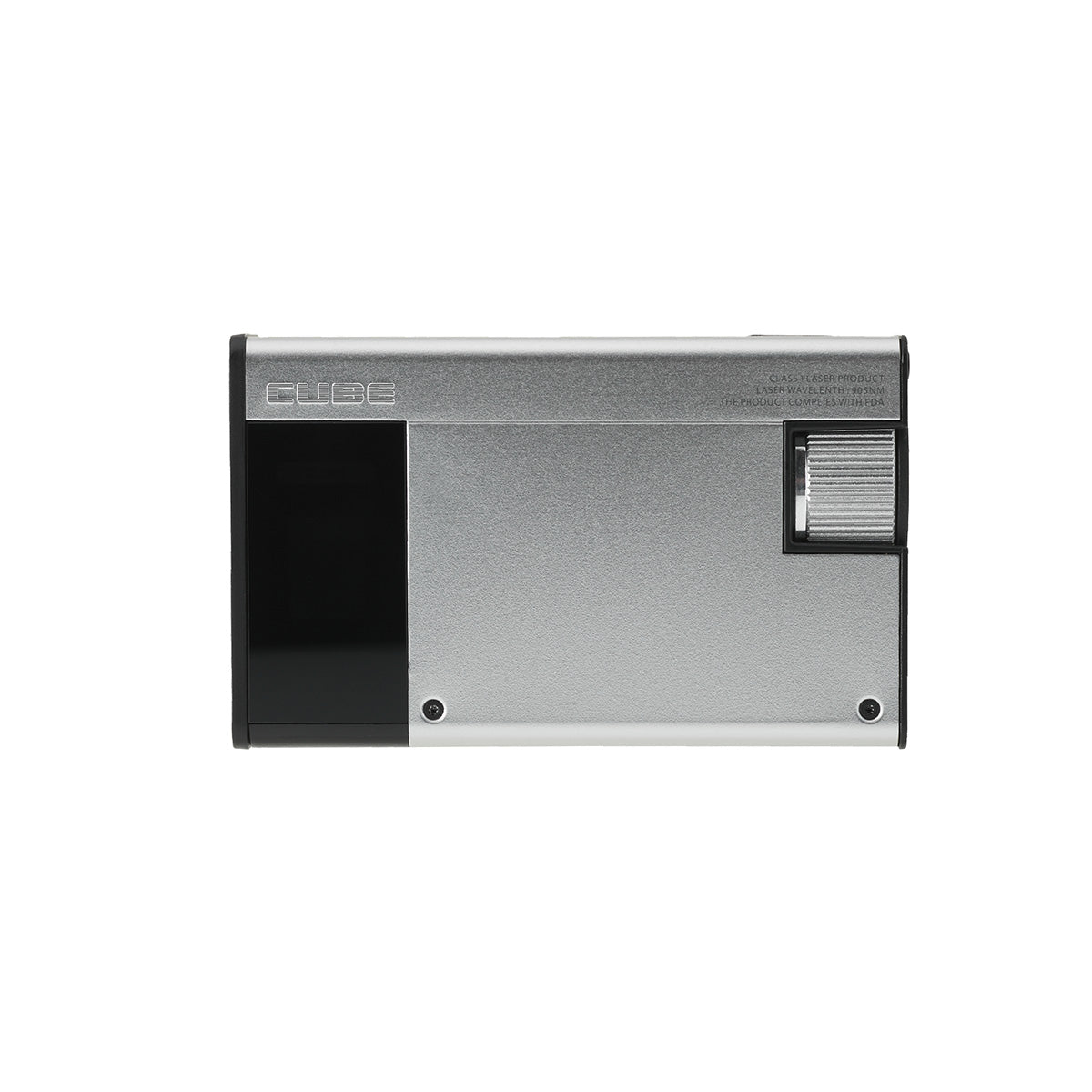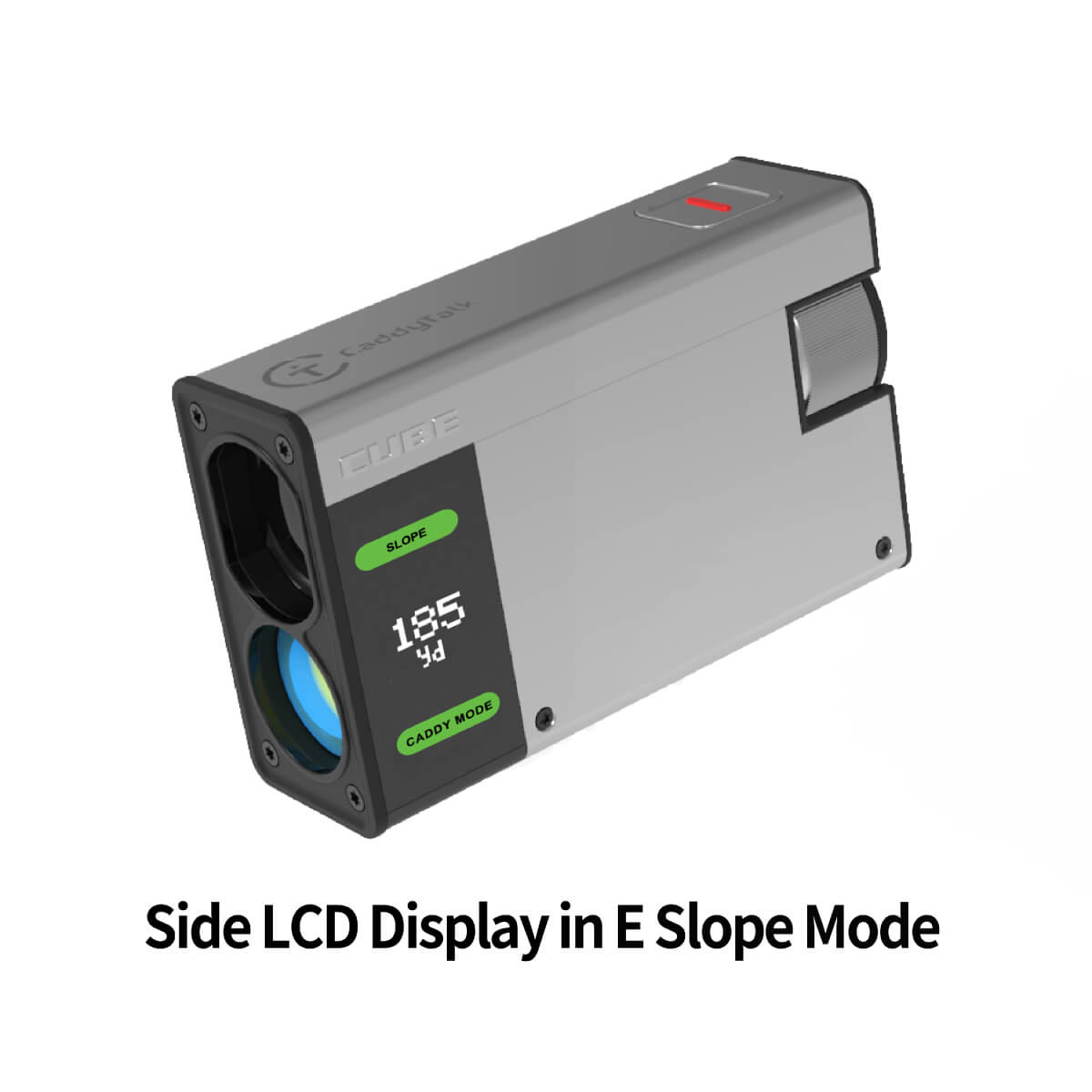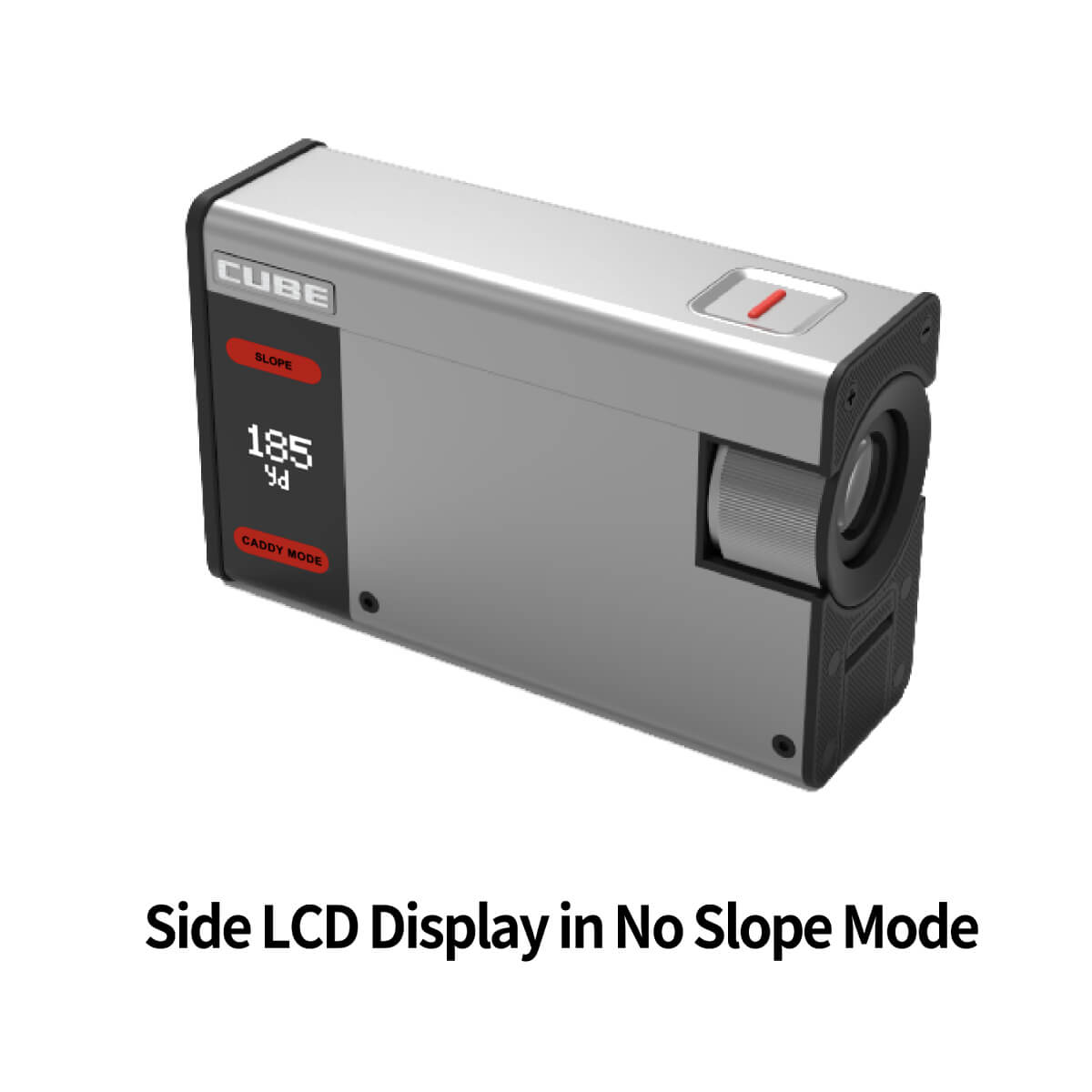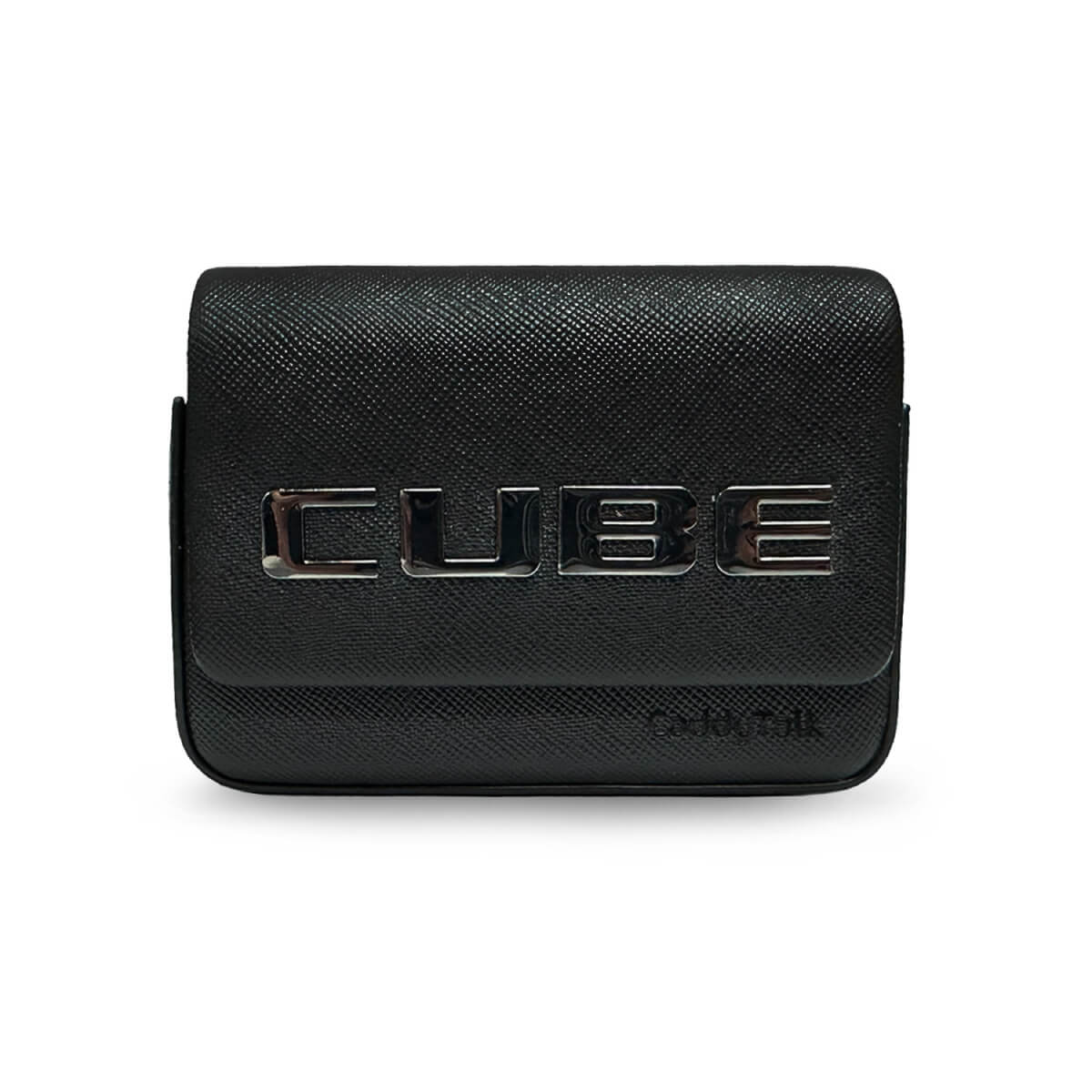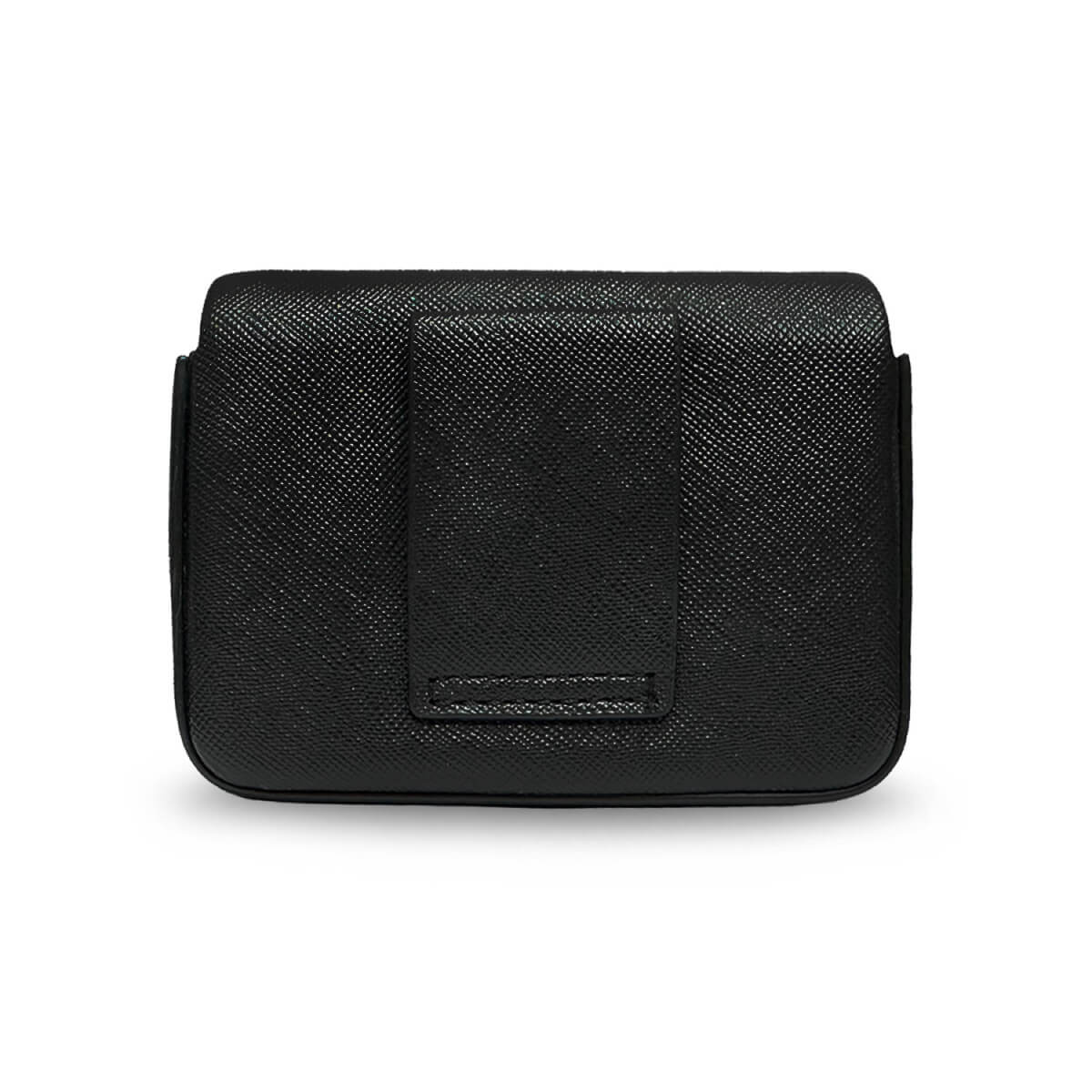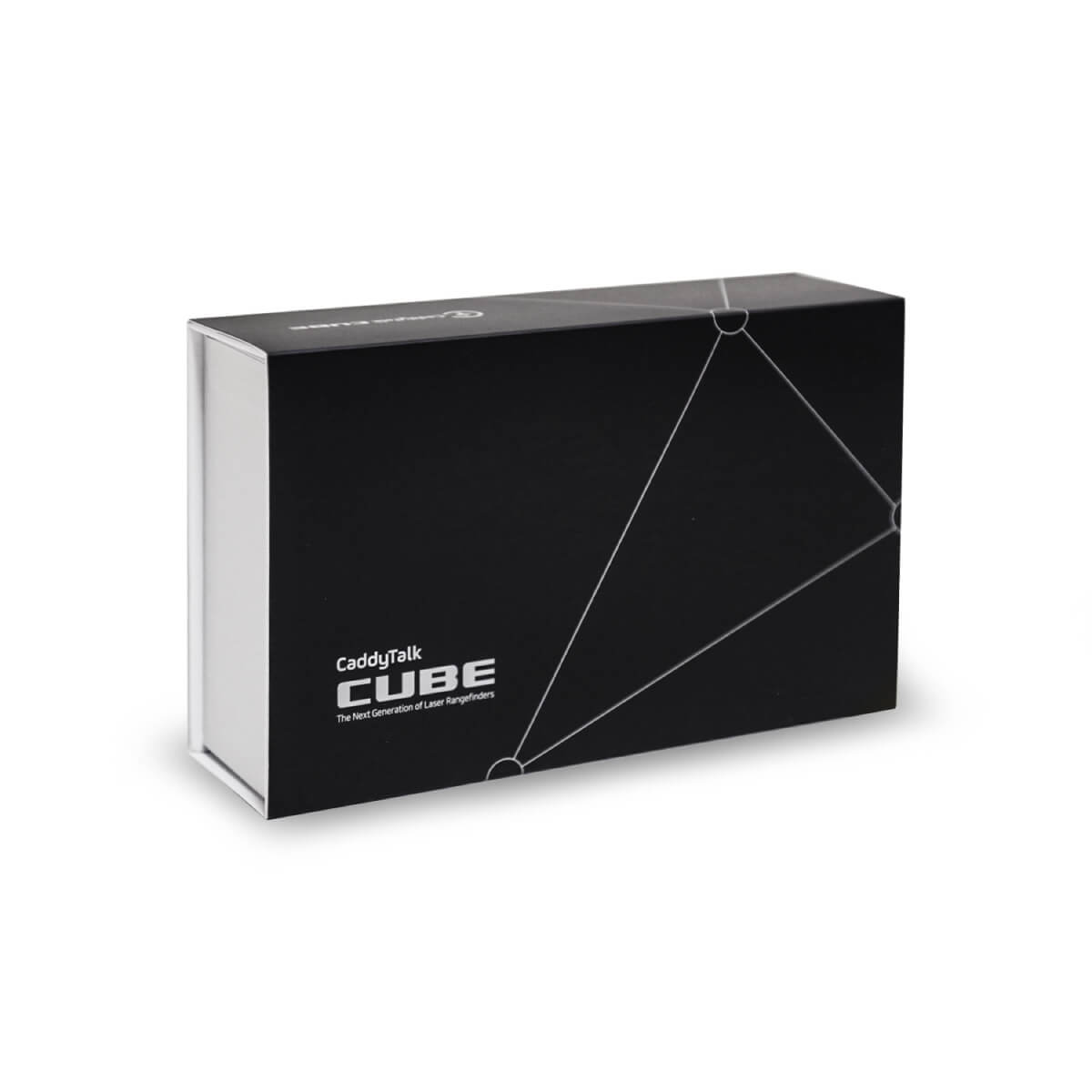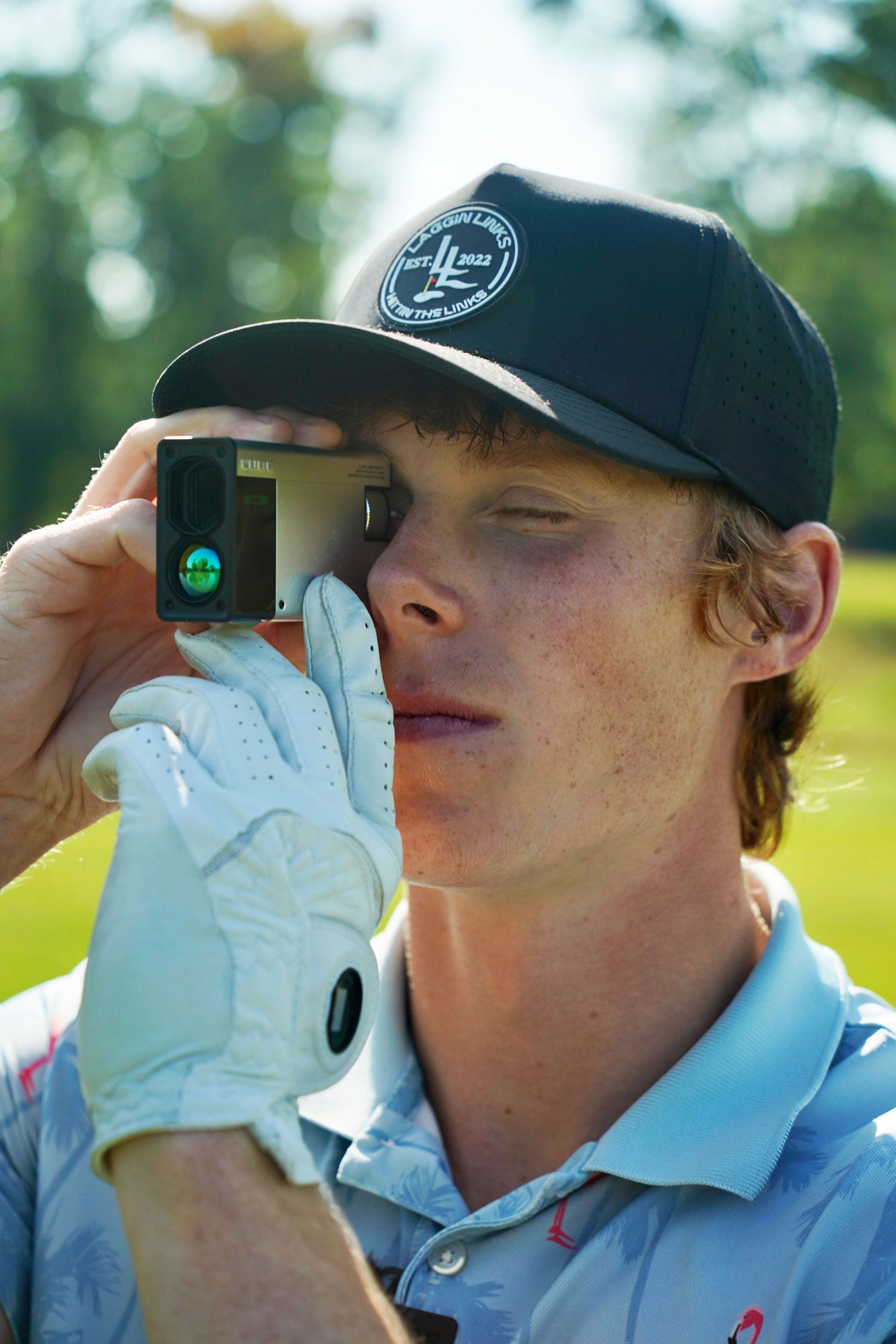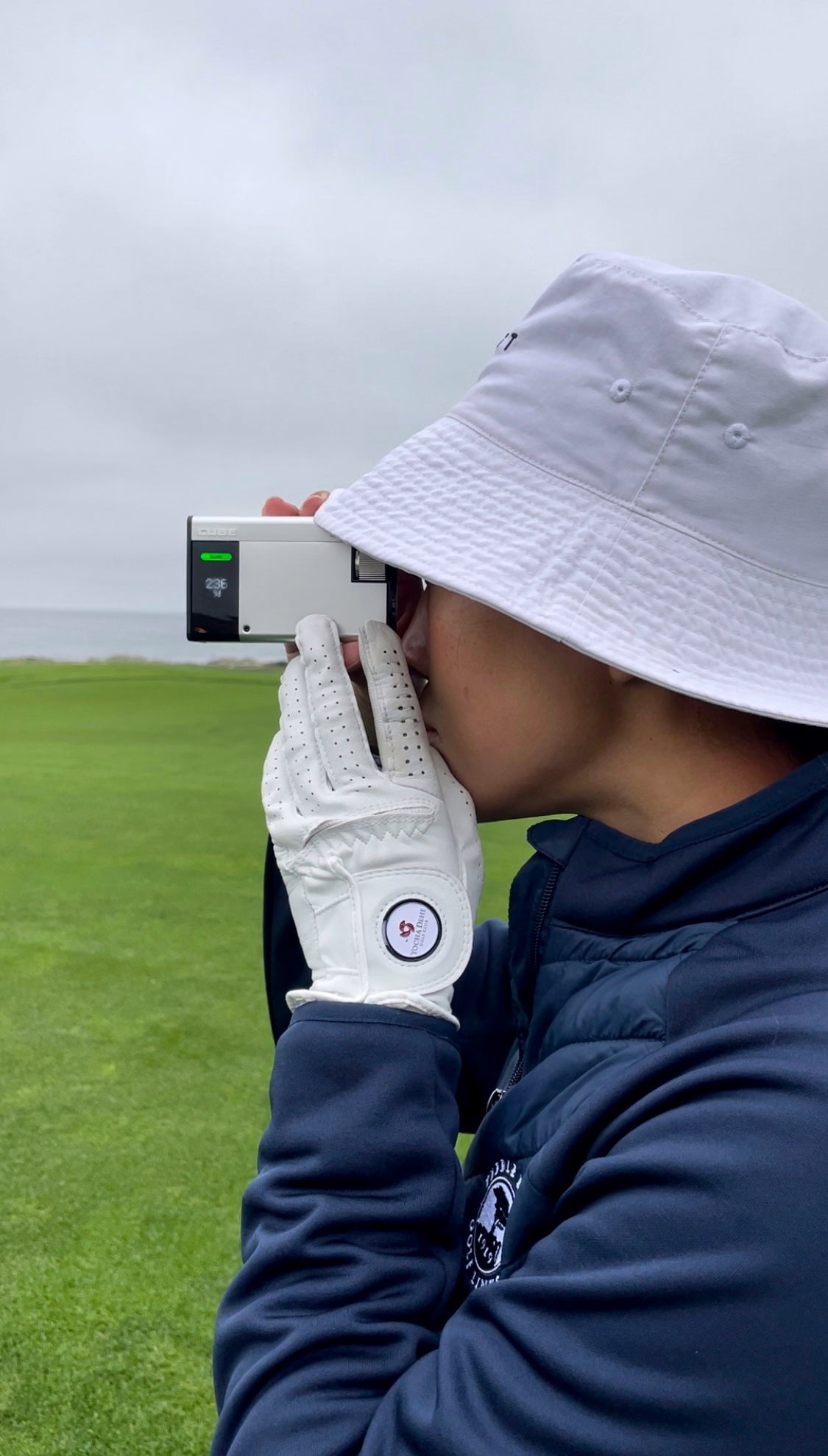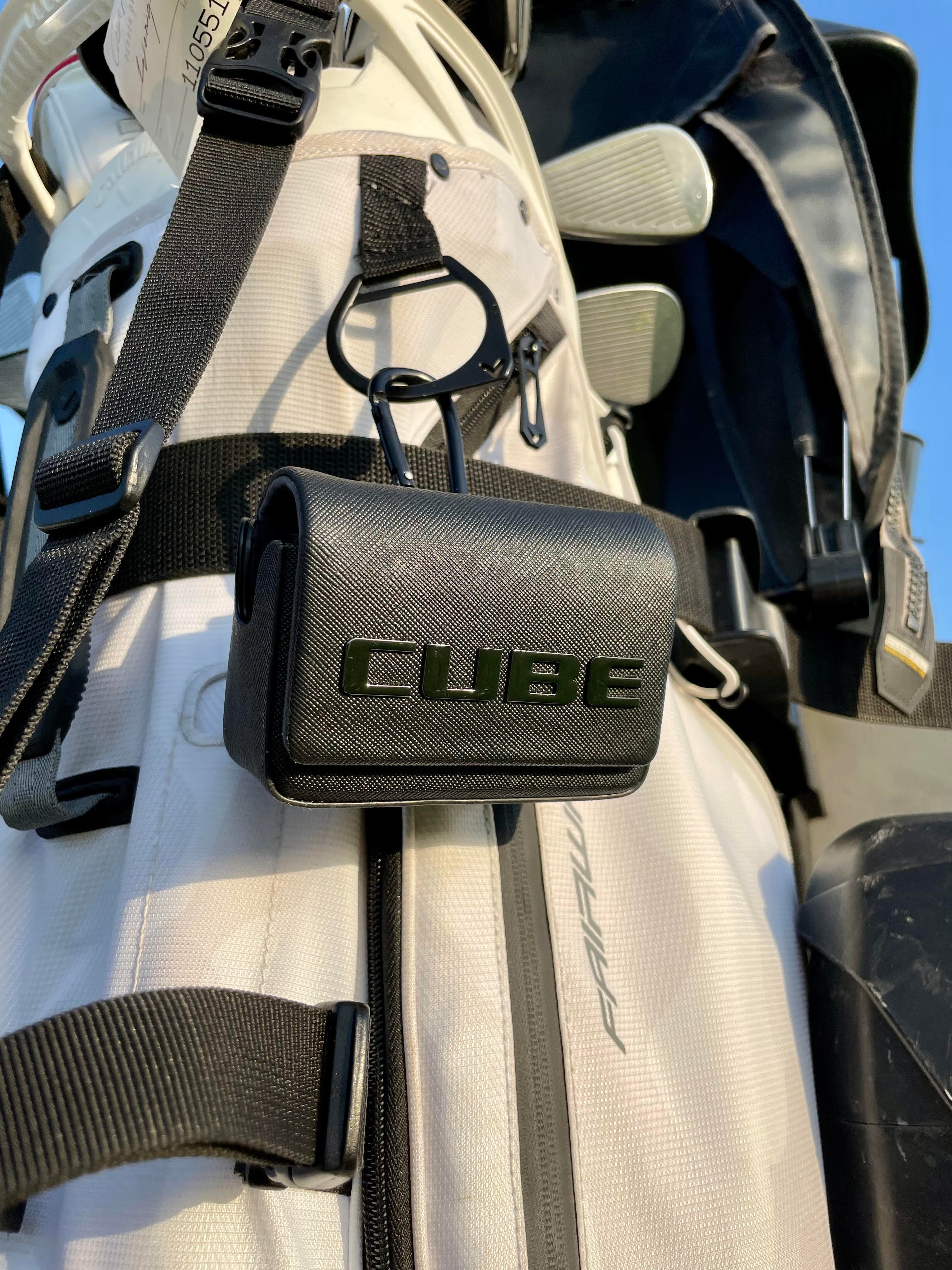 CaddyTalk CUBE Laser Rangefinder (Case: Black Pouch)
With its retro-inspired design, CUBE features 1st-to-market technology with Caddy Mode. Our world-patented Caddy Mode integrates triangulation technology that allows golfers to obtain distance between two points from a different standing point.

Approved for tournament play: Permitted under the Rules of Golf when the E-Slope and M-Slope modes are turned off and Model Local Rule G-5, prohibiting the use of distance-measuring devices, is not in effect.
DIGITAL MANUAL: CUBE MANUAL (PDF)
| | |
| --- | --- |
| Purpose | Golf Laser Rangefinder |
| Range | 5-1,000 M / 5-1,100 Yd |
| Unit | Meter / Yard |
| Lens | Superclear 6X Zoom |
| Size | 89 x 54 x 28 (mm) |
| Weight  | 140g |
| Functions | Caddy Mode, Magic Slope, E-Slope, Side LCD Display, 2 Color OLED, HD laser system, Pin finder, Jolt, IP55 Water resistant |
| Battery Type | 700mAh Rechargeable Battery |
| Included | Laser, Case, Manual, USB cable, Lens cloth |
CADDY MODE
World Patented triangulation technology
Pin the ball (or 1st point) and the flag (2nd point) from a different standing point (3rd point).
MAGIC SLOPE
Provides the distance measurement that reflects height and ball trajectory
Developed from data of amateur tour players to provide more accurate recommended distance for the average golf player.
E-SLOPE (ENVIRONMENTAL SLOPE)
100% accurate results & recommendations taking into consideration the environmental conditions such as temperature, altitude, and humidity
Also integrates magic slope in E-slope mode.
HD (HORIZON DETECT) LASER SYSTEM
Introducing the state-of-the-art FPGA chipset that has upgraded to the world's only horizontal laser system

This new horizontal laser feature allows the target to enter the Aiming Circle of the viewfinder with the most accurate measurements
OTHER FEATURES
USB-C port and cable for convenient recharging
Full charge allows up to approx. 10,000

 

actuations

.
IP55 Water Resistance protects laser from water and dust
Includes CUBE hard case
CaddyTalk CUBE Laser Rangefinder (Case: Black Pouch)
TELL US ABOUT YOUR EXPERIENCE
All is well
I had put in a 2 star review, but they took care of me - just took a little while. I might have been a little impatient.
Golfing in the future
As a straight up range finder, it is fantastic. With its new technology, its a fame changer. Now i'm not bothered by cart path only.
Happy Happy
Loved using it today and scored my best round . Will highly recommend to everyone . The caddy mode is a life changer !
One word….Awesome
Love the rangefinder, caddie mode is a game changer.
Cube Review
I've been using it for a few rounds and so far so good. Trying caddie mode triangulation and it's pretty accurate, generally within 1 or 2 yards. However, when comparing yardage with competitors top of the line rangefinders, there are discrepancies in the distance, sometimes by as much as 10 or more yards. I also found several instances where a 150 yard pin will read various distances 75, 88 etc before finally coming to the correct distance of somewhere around the 150 yardage. Seems like one day it is flawless, then the next day it's unreliable. Assume it is operator error, but it's frustrating having to shoot it 3 or 4 times to finally come up with something that seems correct.